Welcome to our racing club
Everyone is unique, with different wants and needs. So, we have created different opportunities for you to join in the fun!
Your share, whether a purchase or a 12 month lease in one of our racehorses will provide a huge amount of fun, tons of insights and a lovely group of like-minded people to go racing with.
Available racehorse shares
Ballynaveen Boy - 3 year old - More fun with Karl Burke
Trained by Karl Burke this grandson of the amazing Scatt Daddy and son of El Kabeir was handicapped in 2021 and will race throughout 2022. His dam called Ballet Move GB) has already bred two winners rated over 100 and his stallion (dad) El Kabeir was Scatt Daddy's best ever 2 year old trained in America winning at 2 and 3 years old.
We cannot wait to see him racing competitively in 2022
Tipperary Tiger (IRE) - Year of fun with Karl Burke
(Winner 25th October 2021 - Leicester & 7th November Doncaster 2020)
Tipperary Tiger – A year of racing with Group 1 winner Karl Burke. Join the fun with 4 times winner and 3 times placed second 3 year old by Mayson.  The lease share allows you to join the experience with Karl and his team.
Let's Get Racing club updates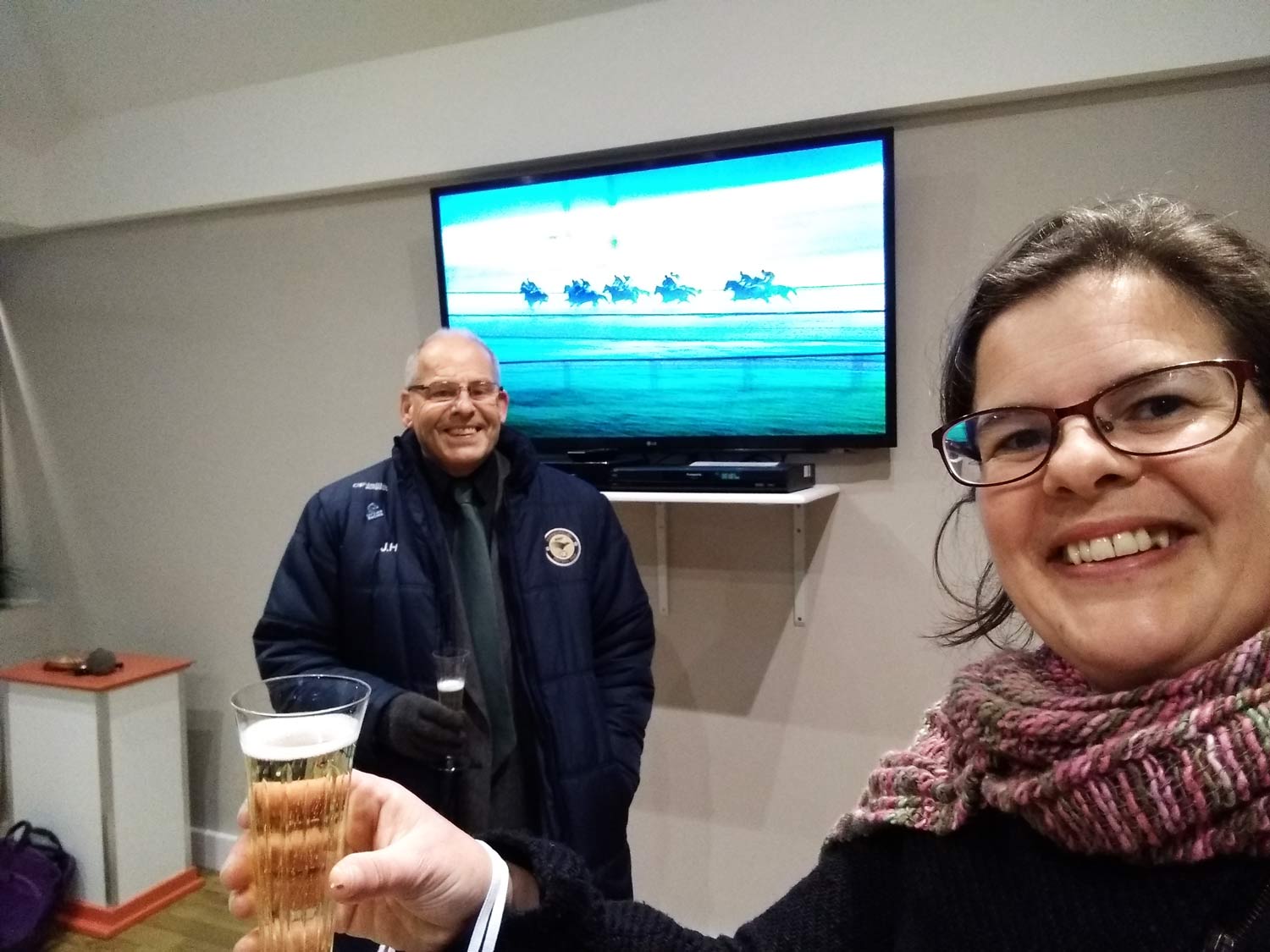 "Thank you so much for the opportunity to go and see Risaalaat race today, it was such an exciting and brilliant experience. Although the racecourse seems eerie without the crowds, it was still fun seeing live racing."