Our paddocks are a hive of activity with mares out of Nathanial, Bated Breath and Mukhadram.
Our foals are from the stallions Havana Grey and Aclaim and the mares are in foal to Lightning Spear, Landforce,  Kameko and Havana Grey.
We run various events each year to enable our club members to visit and get up close to our mares and foals. It's truly an amazing experience, but don't take our word for it – join our club and we'll see you there!
We currently have 2 foals at our stud farm in North Yorkshire. These will be for sale at Tattersalls in Newmarket in November 2022. We'll keep posting updates until then but if you would like any further information please get in touch with us.
Minnie – Foal
Havana Grey / Passionate Love
Minnie is an independent girl who loves to gallop, eat her food and be cuddled.
A princess in the making and already has a growing fan club.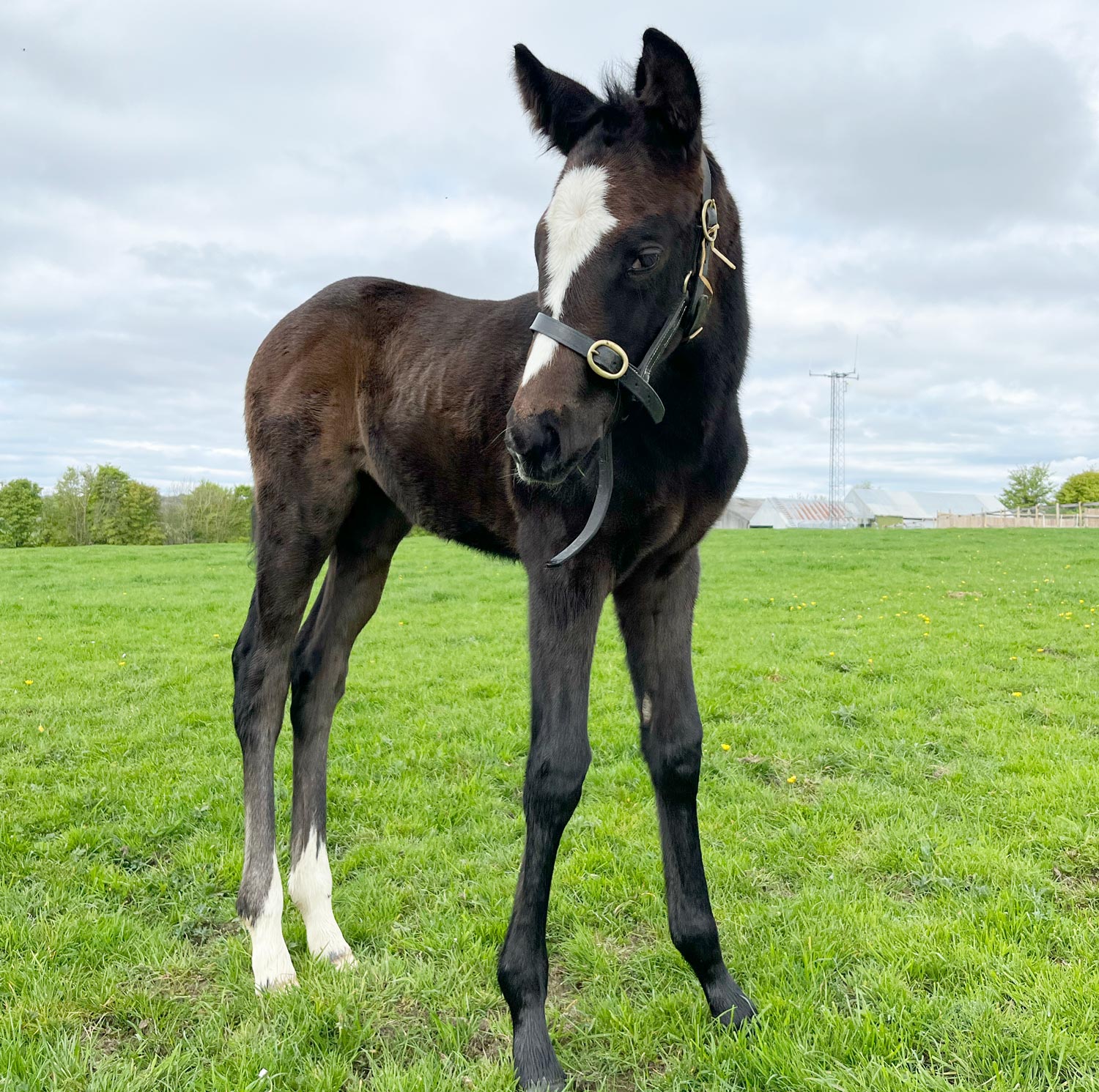 Ronnie – Foal
Aclaim / Grape Shot
Ronnie is such a dude, the only boy on the farm he HAS to have all the attention. Meets you at the gate first, follows you everywhere and will not give up until he has had his cuddle.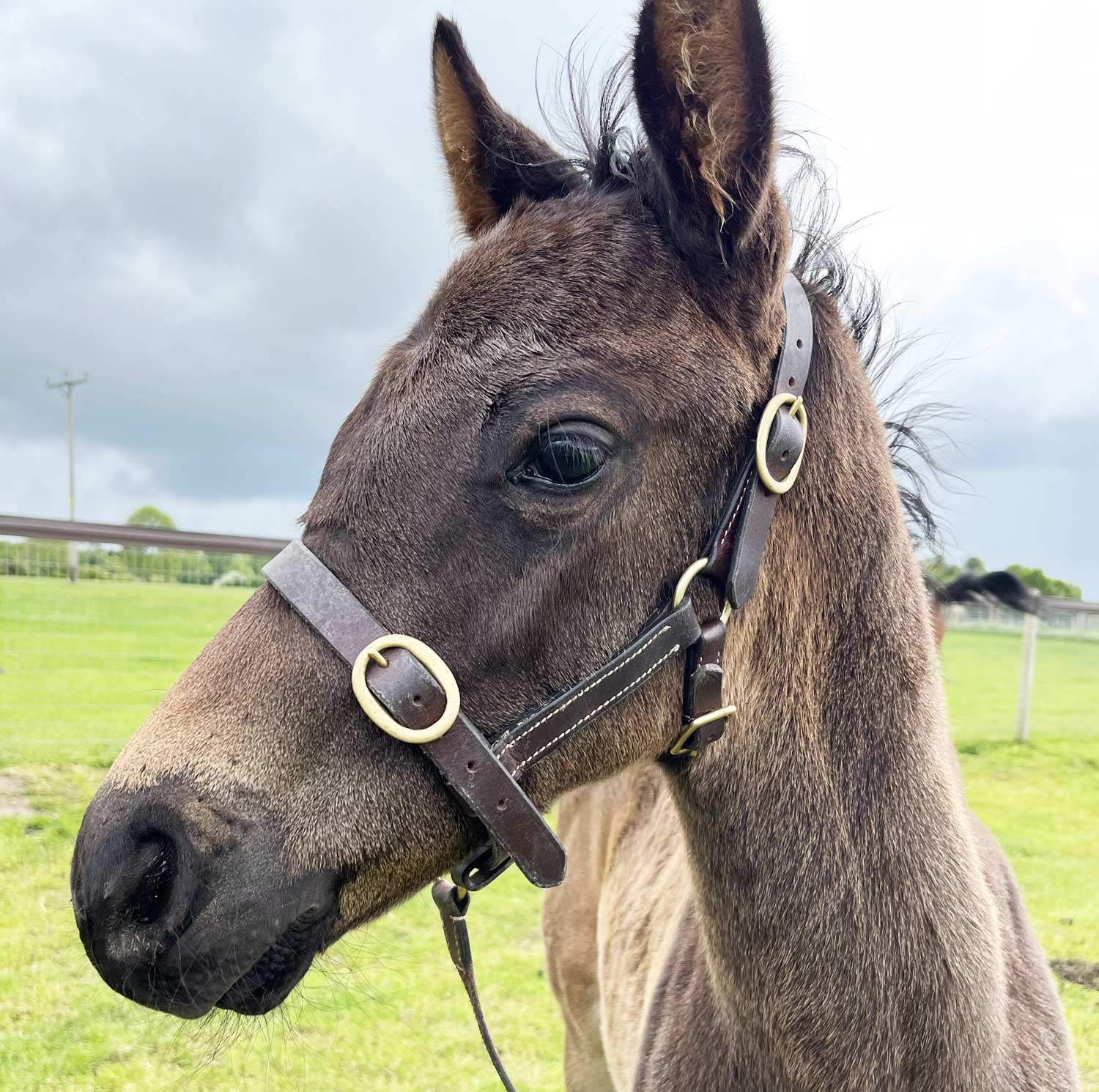 Our mares are split over 2 locations in North Yorkshire and Milton Keynes. All are ex-racehorses and are finding new careers as brilliant mums. If you would like any further information please get in touch with us.
Grape Shot (aka Doris) – Mare
Nathaniel / Angara
Grape Shot is a 5 year old out of Nathanial and a group 1 winning dam Angara. She retired from racing due to injury, she has a yearling filly and a colt foal by Aclaim. She is now covered by the stallion Land Force. Doris is the brains of the paddock missing nothing that is going on!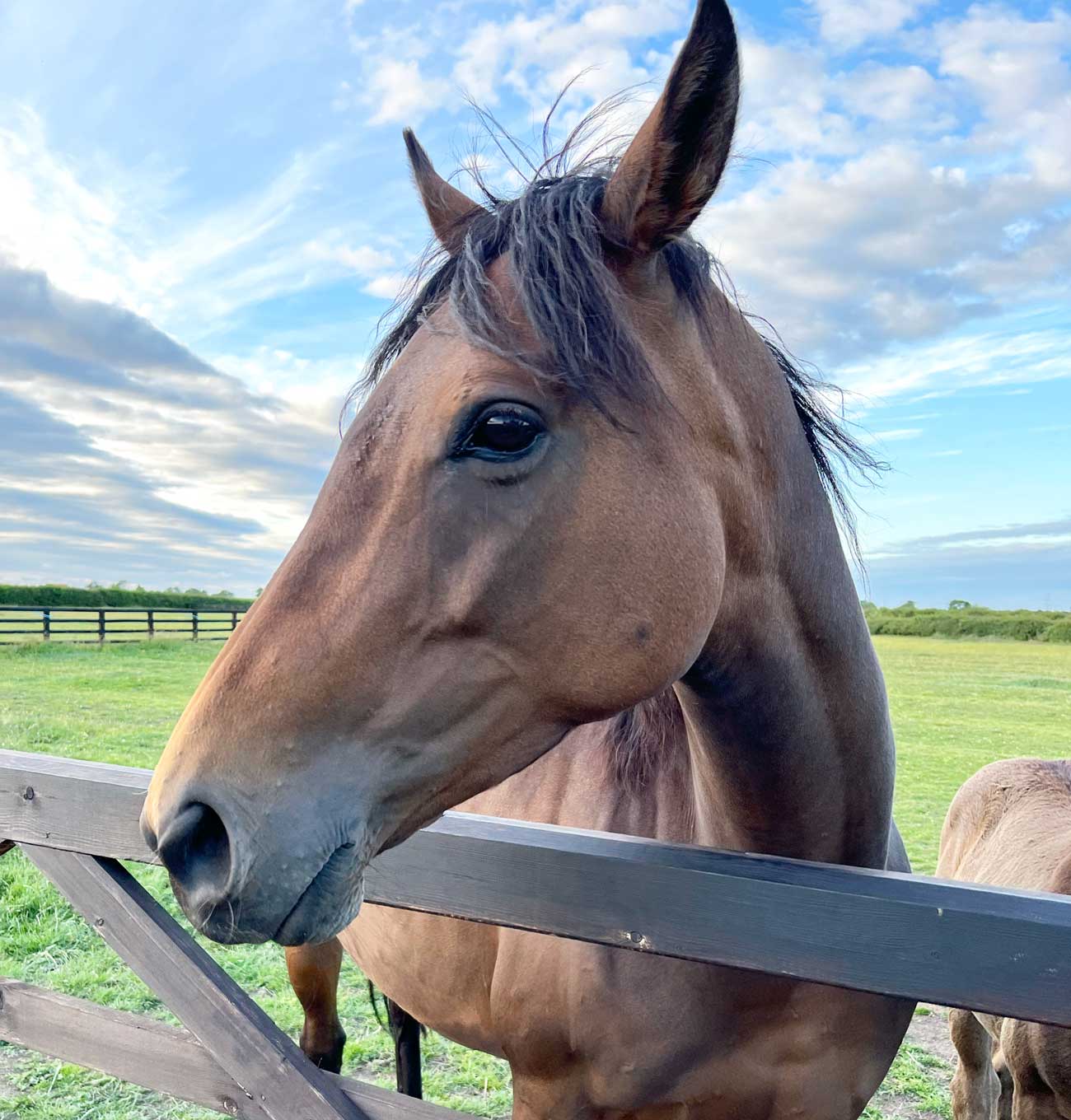 Passionate Love (aka Peanut) – Mare
Bated Breath / Magic Nymph
Currently in foal to stallion Lightning Spear. She also has a Minnie the foal, Coco Starlight out of Gregorian and Bunny out of Charming Thought. Peanut is loved by all as she gives the best kisses, is easy to handle and a wonderful, happy mum.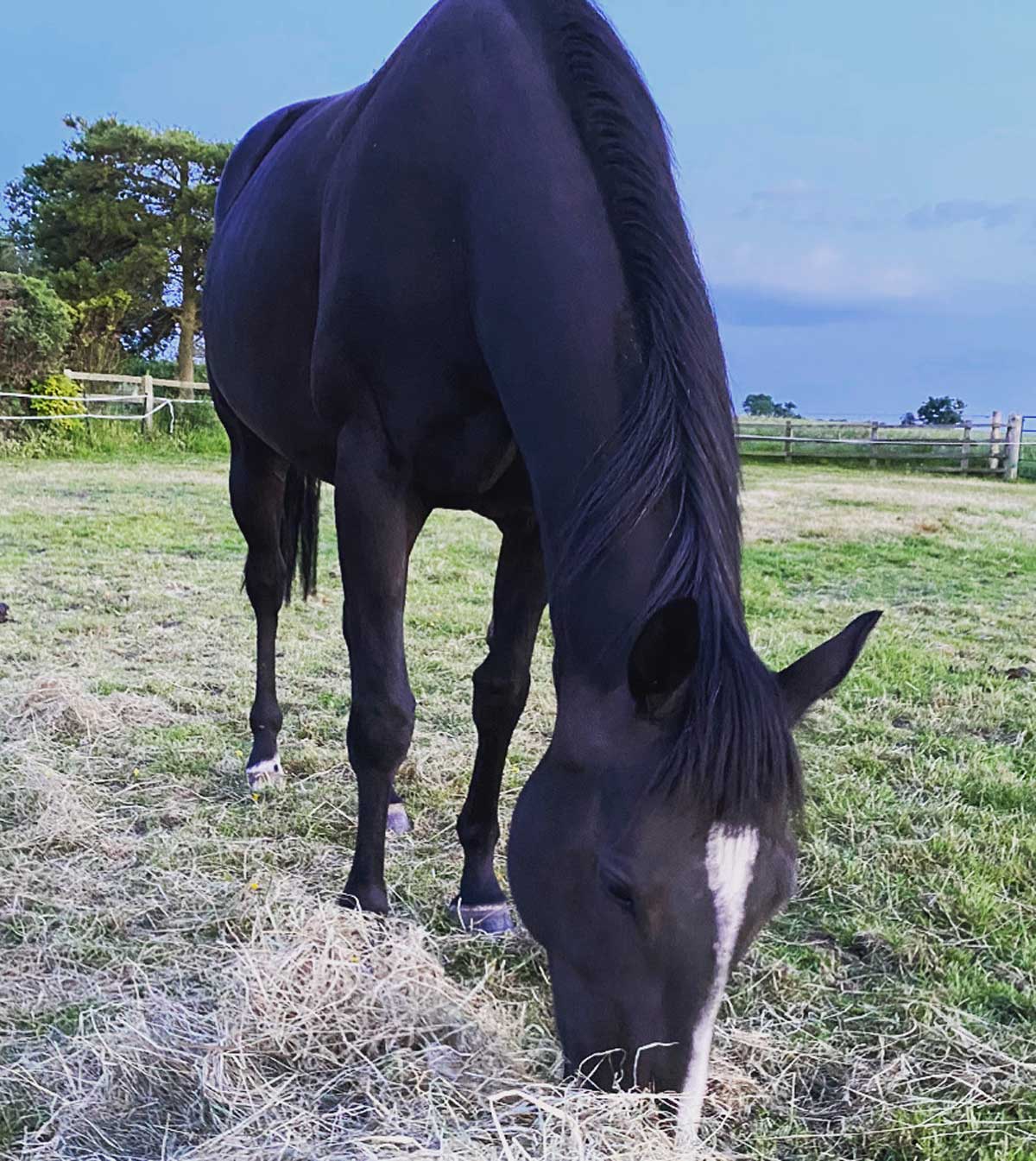 Risaalaat (aka Rizzo) – Mare
Mukhadram / Nadra
Currently in foal to stallion to
Havana Grey
, Rizzo won a race and was placed in a listed race. The beauty of the paddock she is glamourous, athletic, model like and belongs on the front of a magazines.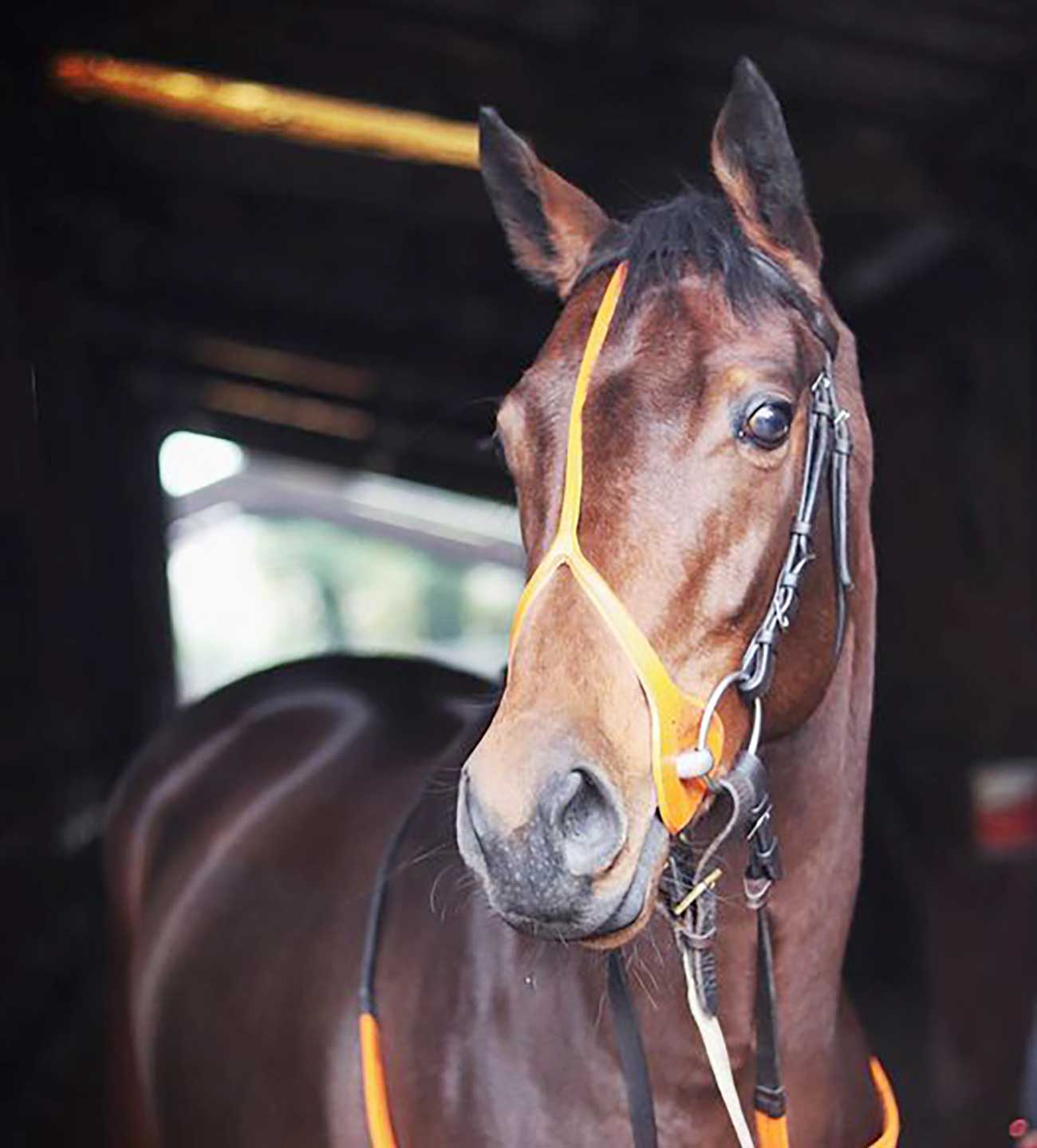 Lacarolina (Aka Carole) – Mare
Charge d'Affaires/Malinday
Group 3 winning mare, Carole is in foal to
Kameko
and knows her own mind. This lady is a strong girl, a tad stroppy but full of kindness and love and has already bred winning racehorses.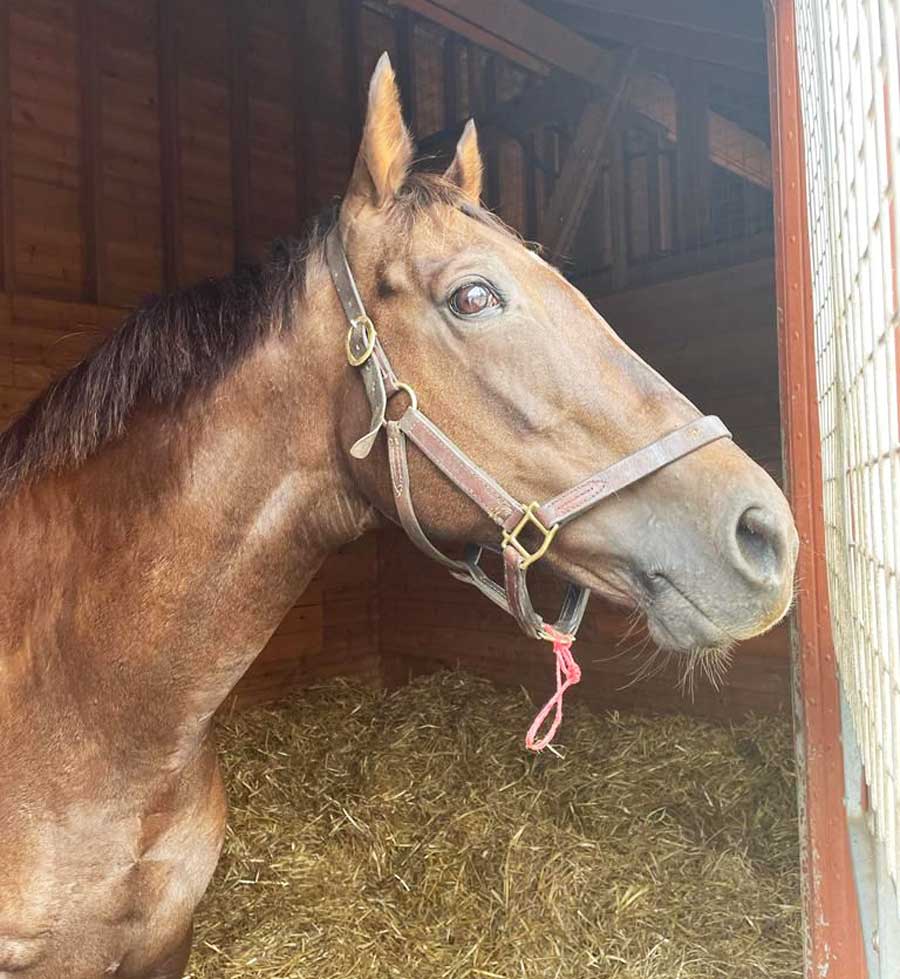 I never thought I would get a chance to see a racehorse foal, that's why I love being part of the Let's Get Racing club. I even got to stroke its head. Just amazing!
We have a range of racehorse shares available – if you can't find what you are looking for then contact us and we will happily have a chat.
Use the arrows on the images to click through the images